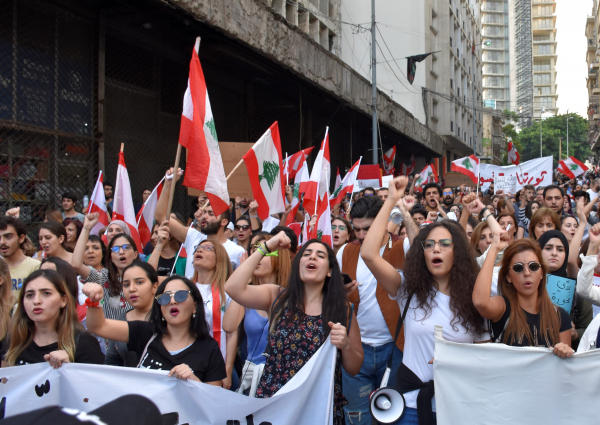 LCP Youth: The state takes advantage of the curfew to pursue its political aims
In a statement commenting on the current situation in Lebanon, the Youth sector of LCP wrote "As if the state apparatus in Lebanon wished Coronavirus to spread in the country to continue with its actions and policies aiming to suppress October 17 uprising.
Series of events that the country witnessed lately confirm the above- stated hypothesis. Some of these events are: removing the tents and arresting key figures of October 17 uprising in Akkar district, dispersing a demonstration calling for a fair standard of living in Tripoli, and arresting activists affiliated to the Youth Movement for Change after their sit-in, in front of AM Bank, which called on the banks to lift their strict regulations and therefore allows small depositors to withdraw their money from their accounts.
The statement added "This sit- in came at a time when the commercial banks bought just yesterday cash from the Central Bank (an estimated amount of 2282 million and three hundred thousand USD), thus refuting the argument that they (i.e. banks) are out of dollars.
As for the appointment of the Vice Governors of the Central Bank, the statement said "The logic of favoritism and power-sharing formula continue to be the factors underlying public administration selection criteria. The government should instead take the revenues generated by the banks' profits in order to put an end to the socio-economic crisis, and should nationalize private hospitals. On a final note, we can easily conclude that "the Lebanese state apparatus is increasingly becoming a military apparatus under the pretext of government's regulations addressing the COVID-19 outbreak."

Youth and Student Sector of LCP
April 2, 2020